Central Coast
The beautiful Central Coast of NSW is charming, with gorgeous beaches, magnificent national parks and pretty waterways. You'll be amazed by all the fun adventures and wonderful attractions, from water sports to bushwalking, mountain biking and whale watching.
Just north of Sydney, enjoy an alluring mix of bays, inlets and lakes, and golden and white sandy beaches, as well as picturesque waterfront esplanades.
In the national parks and nature reserves are exhilarating experiences. Two of the prettiest walks are the Bouddi coastal walk and The Coast walking track. There are mountain biking and horseriding trails too, as well as 4WD touring in stately forests.
You'll find shared cycle ways around Ettalong Beach, Avoca Beach, Terrigal and The Entrance, home of the daily Pelican Feed. The Tuggerah Lakes Cycleway winds 12km, with picnic and barbecue areas along the path. The sparkling waterways are popular for fishing, kayaking, waterskiing and sailing.
About Central Coast Council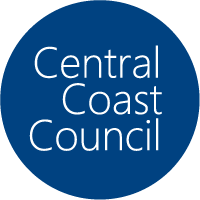 The Central Coast Council was established on 12 May 2016 following the amalgamation of Gosford City and Wyong Shire councils. Central Coast Council is responsible for the sixth largest urban area in Australia. The Council area is 1681 square kilometres, which makes us far bigger geographically than Canberra.
The most recent projected population of the Central Coast by 2036 is 415,050. That's a 23% increase in population, of approximately 80,000 people. Planning for growth and maintaining the lifestyle that our community enjoys is important for Council.
Ideally located on the northern fringe of Sydney, the Central Coast has a rich diversity of landscapes with seaside towns, lakes, pristine national parks, lush hinterland and more than four times the waterfront of Sydney Harbour. The abundant natural beauty of the area is combined with thriving urban centres and bespoke dining experiences.
Combined with a mild, sunny climate, a busy calendar of cultural and sporting events, it is easy to see why the area has an enviable lifestyle and has long been one of the best known holiday locations on Australia's east coast.
Further information on Central Coast Council can be found at www.centralcoast.nsw.gov.au
Terrigal
A popular beach holiday destination, Terrigal will charm you with beautiful sandy beaches, tranquil lagoons and stately Norfolk pines along the Esplanade, a vibrant strip of delicious places to eat. You'll find plenty of things to do, including swimming, surfing, fishing and other fun water sports.
Terrigal Beach is at the southern end of a long stretch of idyllic white sand, which curves northwards past two lagoons. Wamberal Beach is at the northern end. On top of lovely walking and cycling trails around Terrigal, the magnificent national parks of the NSW Central Coast are a short drive away.
Lakes Festival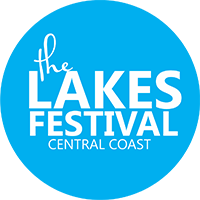 The popular annual event is in its fifth year,and is set to be bigger and better with more than 20 free events making a splash across the Central Coast from 8-17 November 2019.
Presented by Central Coast Council, the 10 day Festival will feature a program of sporting, family, cultural, educational, art and live music events on and around our beautiful waterways. This year we have over 25 events designed to activate, educate and celebrate our local waterways at seven different locations – there is certainly something for everyone!
The Lakes Festival is a great opportunity for everyone to get out and about, rediscover places right on your doorstep, and celebrate with family and friends.
Further information on the Lakes Festival can be found at https://www.centralcoast.nsw.gov.au/lakes-festival
Venue
Crowne Plaza Terrigal Pacific
Pine Tree Lane
Terrigal, NSW
Crowne Plaza Terrigal Pacific offers the ultimate beach accommodation on the Central Coast, NSW, with all the facilities and comforts for a memorable stay. The 4.5 star Central Coast accommodation facing Terrigal beach includes panoramic views of the sea, 199 hotel rooms each with its own balcony and 3 ocean-facing restaurants and bars.
This slice of paradise, located between Sydney and Newcastle, is blessed with pristine beaches, stunning coastline and lush bushland. Experience the delights of Terrigal Village such as boutique shopping, gourmet eateries, entertainment venues, and stunning local attractions including The Skillion and The Haven, all within walking distance of the hotel.
For further information regarding Crowne Plaza Terrigal Pacific please visit: www.terrigalpacific.crowneplaza.com