The Hon. Wendy Tuckerman MP
Minister for Local Government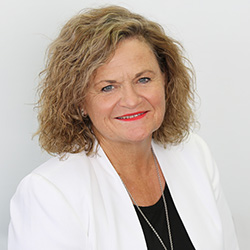 The Hon. Wendy Tuckerman MP is the Minister for Local Government and Member for Goulburn.
Mrs Tuckerman has extensive experience in local government after serving 17 years as a Councillor, Mayor and Administrator.
The Minister knows that local councils are crucial to the NSW economy and building strong, connected and resilient communities.
Mrs Tuckerman's key priority is to guide and support the sector that invests more than $12 billion each year in infrastructure, facilities and services, manages $178 billion in assets, and employs more than 48,000 people across the State.
Elected as a Councillor in 2004 to Boorowa Council, Mrs Tuckerman then become the first female Mayor of Boorowa in 2007. In 2015 she was elected Chair of the Canberra Region Joint Organisation until 2016 when Mrs Tuckerman was subsequently appointed Administrator of the new Hilltops Council. She was again elected as a Councillor in 2017.
Mrs Tuckerman was elected to the Parliament of NSW on 23 March 2019 as the Member for Goulburn.
On 21 December 2021, Mrs Tuckerman was sworn in as Minister for Local Government.
The Minister has a number of responsibilities including Coastal Management, Public Reserves, Graffiti Control, Companion Animals and guiding and assisting the State's 128 local councils, 13 joint organisations and nine county councils.
Associate Professor Will Glamore
Water Research Centre, UNSW Sydney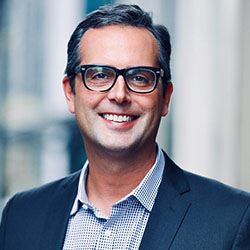 Assoc Professor Will Glamore is the leader of the EcoEng Research Group and Deputy Director at the Water Research Centre, UNSW Sydney.  Dr Glamore is currently the Chairman of PIANC ANZ, the Chair of the Tuggerah Lakes Expert Panel, and a former member of the NSW Coastal Council, the Marine Estate Expert Knowledge Panel, and the PFAS Independent Expert Panel.  Over the past 25+ years, Dr Glamore has led research programs on estuaries, including ecosystem response modelling and climate change, as well as the restoration of blue carbon habitats.  Recent highlights include working with the Clean Energy Regulator to develop the Blue Carbon Method, and collaborating with the Australian Academy of Science on the 'Sustainable Oceans and Coasts National Strategy'.  Throughout his career, Dr Glamore has been fortunate to work with many collaborative partners and talented research staff.
Dr Pierre Wiart
Head of Climate and Risk Management, CoreLogic International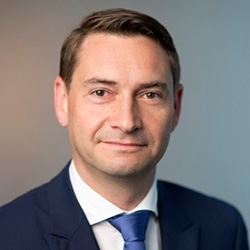 Pierre is a senior global risk transfer director with two decades' experience in all aspects of risk transactions including (re)insurance underwriting, enterprise risk management, portfolio, structured risks and fund management. Pierre leads CoreLogic's climate and risk management team in Australia and New Zealand with a focus on climate risk strategy execution and risk management solutions for the insurance, banking and government sectors. Pierre is a member of the Australian Institute of Company Directors, holds a PhD in Physical Geography from the University of Cambridge, UK and is also a senior associate of the Australian and New Zealand Institute of Insurance and Finance (ANZIIF – Snr Assoc CIP). Pierre is a regular guest speaker in the Insurance and Banking industry, such as the Australia and New Zealand Institute of Insurance and Finance (ANZIIF), the Insurance Council of New Zealand (ICNZ) or the New Zealand Banking Association.
Dr Justine Bell-James
Associate Professor and Director of Higher Degree Research, The University of Queensland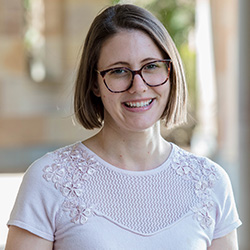 Justine Bell-James is an Associate Professor at the TC Beirne School of Law with expertise in environmental and climate change law and climate change litigation. She holds a PhD from QUT (2010) and was a postdoctoral research fellow at UQ's Global Change Institute from 2011-2013. Justine's research focuses on legal mechanisms for protection of the coast under climate change, incorporating both human settlements and coastal ecosystems. She currently leads an ARC Discovery Project (2019-2022) considering how coastal wetland ecosystem services can be integrated into legal frameworks. Justine is also an expert on legal mechanisms to facilitate blue carbon projects in Australia and internationally, and she was involved with the development of a blue carbon methodology under Australia's Emissions Reduction Fund. Justine's work is highly interdisciplinary and she is an affiliated researcher with UQ's Centre for Biodiversity and Conservation Science. Her recent collaborations and consultancies have involved colleagues from science, industry, NGOs, government and legal practice.
Justine also has expertise in climate change litigation, and her work on opportunities for litigation under Queensland's Human Rights Act 2019 has underpinned the first test case in this area.
Sabyah White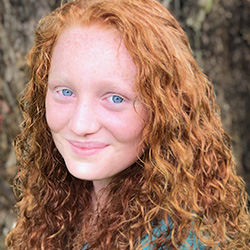 Hi I am Sabyah White, I am 14 and my whole life I have had a close connection to nature and a strong will to look after it, from the age of 2 snorkelling the Great Barrier Reef to now still doing my best to protect it and preserve it for generations to come. At  the age of 11 Sabyah was an subject in a environmental documentary called girls for future, this film went around the world and places like COP 26.
Key Dates
Presenter & Early Registration:
Friday 1st April 2022
Full Paper Submission:
Friday 29th April 2022
Express Your Interest
Fill in the expression of interest form to be kept up to date with information on 29th NSW Coastal Conference
Join our mailing list