Dr Melissa Nursey-Bray, University of Adelaide
Associate Professor, Head of Department Geography, Environment and PopulationDeputy Head of School, School of  Social Sciences Director, Adaptation, Community Environment (ACE) Research Group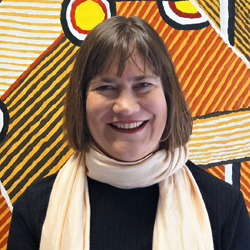 Melissa is an experienced researcher and marine educator who works to improve community involvement in Indigenous resource management, coastal fisheries and urban governance decision making processes. She currently leads the ACE (Adaptation Community Environment) Research Group, which focusses on doing applied research that builds links between research, community and achieves policy outcomes. She is a member of the World Commission of Protected Areas, the Marine Biosecurity Taskforce (Australia), the Australia South West MPA Management Committee, and the Scientific Expert Panel for the State of Victoria's Marine and Coastal Council. Previous roles have included co-leading the Indigenous Theme for the Social and Institutional National Climate Change Adaptation Research Network, Deputy Director for the Centre for Coastal Research, Charing the REDMAP Community Advisory Committee and being a Director on the Board of Directors for the Wilderness Society in South Australia. Her current work focusses on the intersection between people and place along the coast and explores how to build the capacity to respond and adapt to climate change in coastal cities.
Professor Patrick Nunn, University of the Sunshine Coast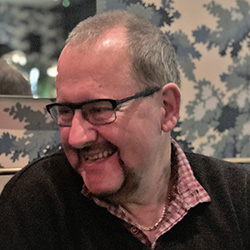 Patrick Nunn is Professor of Geography at the University of the Sunshine Coast (Queensland). For more than thirty years, his research has focused on climate change issues in the Pacific Islands, understanding past and (likely) future human-climate interactions and their implications for coastal livelihoods. This work has seen the publication of several books including Oceanic Islands (Blackwell, 1994) and Climate, Environment and Society in the Pacific (Elsevier, 2007) and more than 260 peer-reviewed publications. A long involvement with the Intergovernmental Panel on Climate Change (IPCC) led to Patrick sharing its 2007 Nobel Peace Prize; Patrick was a lead author on the chapter about 'Sea Level Change' in the IPCC's 5th Assessment Report and is currently a lead author on the chapter about 'Small Islands' for its 6th Assessment. Another of Patrick's research interests focuses on ancient understandings of coastal-environmental change and how these were culturally filtered and encoded in narrative and myth. Australia-focused, this research was laid out in his popular book, The Edge of Memory (Bloomsbury, 2018), and led to the award (with linguist Nick Reid) by the Geographical Society of New South Wales of the Best Paper 2016 in the journal Australian Geographer and in 2018 the Gold Medal of the Royal Geographical Society of Queensland.
Dr Richard Denniss, Chief Economist, The Australia Institute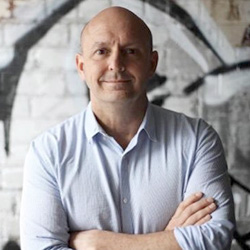 Dr Richard Denniss is the Chief Economist and former Executive Director of The Australia Institute. He is a prominent Australian economist, author and public policy commentator, and a former Associate Professor in the Crawford School of Public Policy at ANU, Richard was described by Mark Kenny in the Sydney Morning Herald as "a constant thorn in the side of politicians on both sides due to his habit of skewering dodgy economic justifications for policy". The Australian Financial Review listed Denniss and Ben Oquist of The Australia Institute as equal tenth-place on their 'Covert Power' 2018 list of the most powerful people in Australia.
Prior to his appointment at The Australia Institute, Denniss was Senior Strategic Advisor to Australian Greens Leader Senator Bob Brown and was also Chief of Staff to Senator Natasha Stott-Despoja, former Leader of the Australian Democrats. He was also a Lecturer in Economics at the university of Newcastle.
He is a prolific writer with regular columns in the Australian Financial Review and the Guardian as well as writing regular essays for The Monthly. He has written five books including Affluenza: When Too Much is Never Enough (with Clive Hamilton), An introduction to Australian Public Policy (with Sarah Maddison), Minority policy: rethinking governance when parliament matters (with Brenton Prosser) Econobabble: How to Decode Political Spin and Economic Nonsense, Curing Affluenza: How to Buy Less Stuff and Save the World and the June 2018 Quarterly Essay, Dead Right: How Neoliberalism Ate Itself and What Comes Next.
Crystal Russom and Maia Ambridge, Youth for Youth (Y4Y)
Crystal and Maia are current Youth for Youth (Y4Y) action team members who have been working together with nine other young people to deliver four key actions across 2019/2020 to the Central Coast community.
Crystal was voted as one of the top 100 influential people in 2018 as voted by the community. Crystal volunteers and raises money for local charities and was awarded Youth Volunteer of the year for her hard work and dedication to the community; Also receiving a Rotary Youth Leadership Award 2019.
Maia is passionate about the environment with her sights set to be a marine biologist and an environmental scientist in her future; she is an active participant in Take 3 clean up the beach campaigns. Maia also proudly represents Girl Guides as an advocate for youth leadership and community action.
Key Dates
Presenter Notification:
Friday 2nd August 2019
Presenter & Early Registration Deadline:
Friday 13th September 2019
Conference Dates:
30th October - 1st November 2019
Express Your Interest
Fill in the expression of interest form to be kept up to date with information on 28th Annual NSW Coastal Conference
Join our mailing list