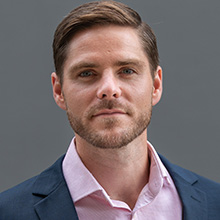 Roger Christie
Founder & Managing Director, Propel
Read Biography
Roger Christie is Founder & Managing Director of digital reputation advisory firm Propel – a multi award-winning firm that helps leaders protect and enhance their digital reputation.
For over fifteen years, Roger has helped executives, boards and operational teams use social media to communicate strategy, attract talent, engage staff, access growth opportunities and manage risk.
Roger has worked with a range of clients across the ASX100, over 50 federal, state and local government agencies, and with key industry bodies such as the Australian Institute of Company Directors. Roger runs the Government Digital Leaders Network and hosts the Your Digital Reputation podcast.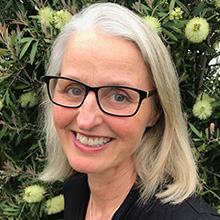 Professor Jan McDonald
University of Tasmania
Read Biography
Professor Jan McDonald teaches and researches environmental and climate law at the University of Tasmania. She has published extensively and consulted to local and state governments on a range of coastal climate adaptation issues.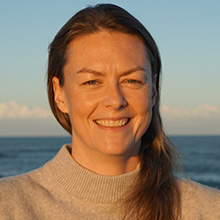 Associate Professor Hannah Power
School of Environmental and Life Sciences, University of Newcastle and Head of the Earth Sciences Discipline
Read Biography
Hannah Power is an Associate Professor of Coastal and Marine Science at the School of Environmental and Life Sciences at the University of Newcastle and Head of the Earth Sciences Discipline. Hannah's research interests are focussed on geomorphology and hydrodynamics in the coastal zone and her research covers a wide range of topics from breaking wave hydrodynamics on sandy beaches, to tidal dynamics in estuaries, to tsunami inundation modelling. Hannah holds a PhD (Coastal Engineering) from the University of Queensland and a B Sc (Marine Science) (Honours I) from the University of Sydney.
Hannah is a Science Technology Australia 2021 Superstar of STEM and was awarded an Australian Institute of Policy and Science NSW Young Tall Poppy Award in 2021. Hannah is the founder of the Australasian Young Coastal Scientists and Engineers Conference series which aims to connect, foster, and showcase the next generation of coastal scientists and engineers. Hannah is also a member of the NSW Coastal Council, an independent expert panel that provides advice to the Minister on coastal issues and management.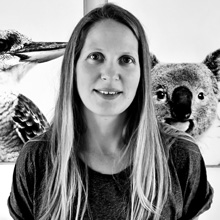 Read Biography
Teagan is a proud Arabanna woman. She grew up in Newcastle (Awabakal country) and has worked in strategic policy reform, community engagement and biodiversity conservation across NSW, ACT and WA for the past 15 years. Teagan holds: a Bachelor of Applied Science; Bachelor of Education; and a Masters in Marine Science and Management. Teagan believes the answer to the conservation issues facing Australia lies in the Indigenous-led use of Traditional Knowledge. She is currently undertaking a PhD with the University of Melbourne; Investigating systemic changes to empower Aboriginal and Torres Strait Islander Land and Sea Managers in biodiversity conservation. Currently serving as Deputy Chair of the Federal Minister for the Environment's Indigenous Advisory Committee (IAC), Teagan also serves on several committees and boards, including Biodiversity Council, Wentworth Group of Concerned Scientists and North Australian Land and Sea Management Alliance.
Alexa Stuart
Rising Tide & Newcastle Young Citizen of the Year
Read Biography
Alexa Stuart is a 19 year old climate justice activist who was a key leader for the School Strike for Climate (SS4C) movement in Newcastle. In 2020, Alexa was awarded the Newcastle Young Citizen of the Year for her work with SS4C. During 2021 Alexa was the co-coordinator the the vibrant, local Gas Free Hunter Alliance campaign against a new gas-fired power station at Kurri Kurri. She now works full time for grassroots climate group Rising Tide.
Express Your Interest
Fill in the expression of interest form to be kept up to date with information on the Joint Coast to Coast & NSW Coastal Conference 2023
Join our mailing list